Mad Science birthdays are no mess and hassle-free parties that offer kids a chance to participate in cool science experiments with a certified Mad Scientist! Children will discover the fun side of science as they take part in spectacular science demonstrations that are sure to excite.
Rain or shine, our parties are held indoors or outdoors and at the location of your choice. While Mad Science birthday parties are most appropriate for kids aged 5 to 12,
Mad Science has interactive demonstrations and activities to make your child's next birthday most memorable!
Fill in a short request form with the details for your party and we will get back to you shortly to discuss availability.
Request a Party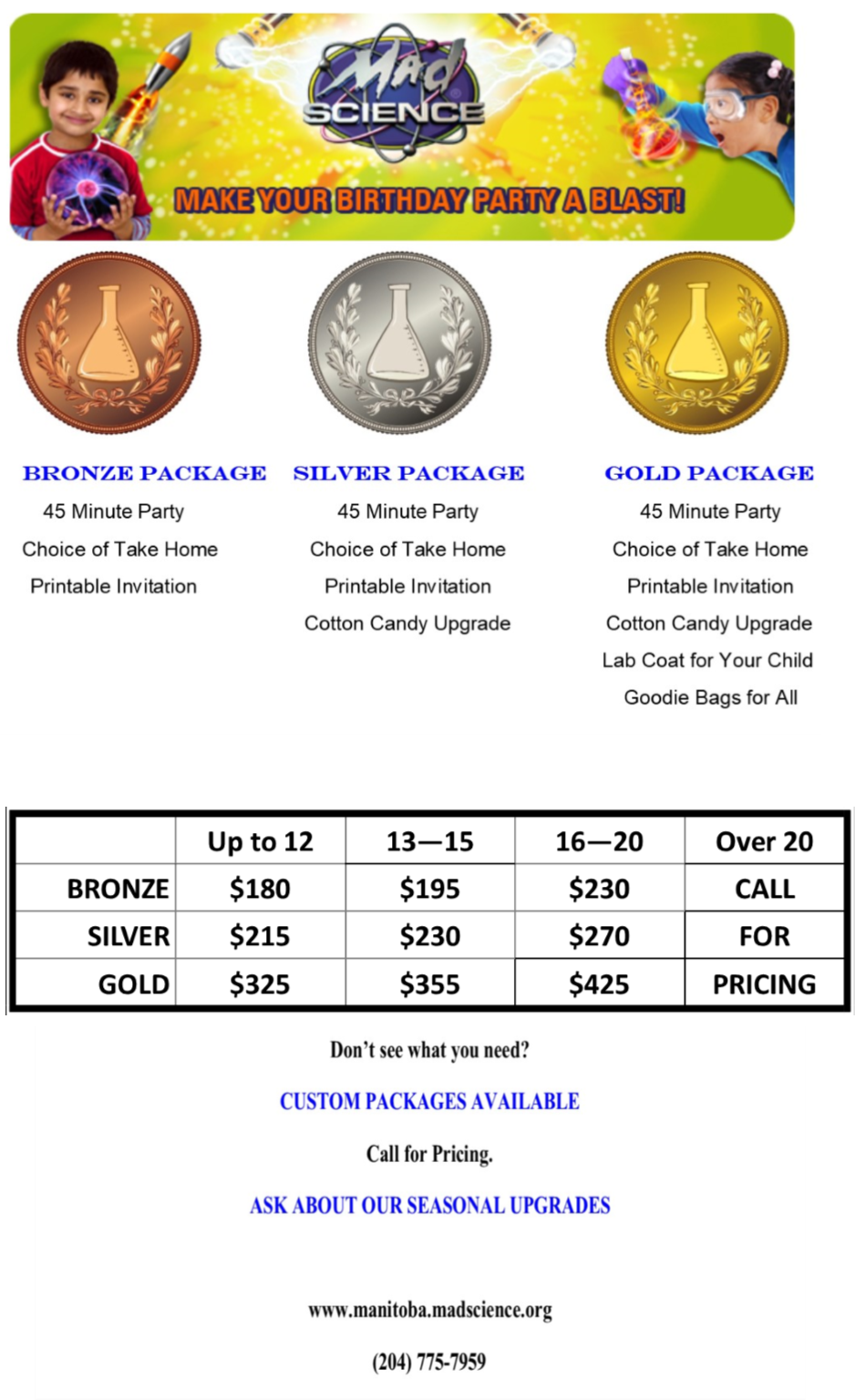 Printable Invitations

A'La Carte Add Ons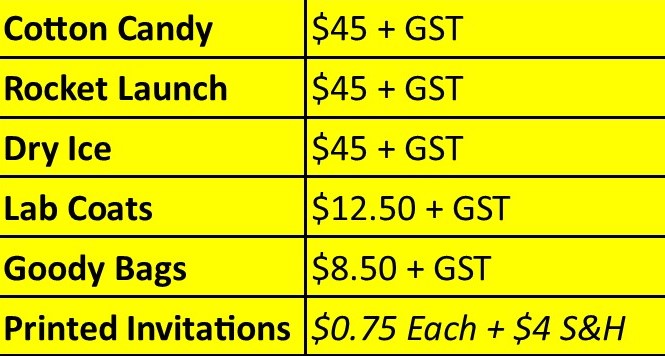 Goody Bags
Our Goody Bags contain all of the items pictured below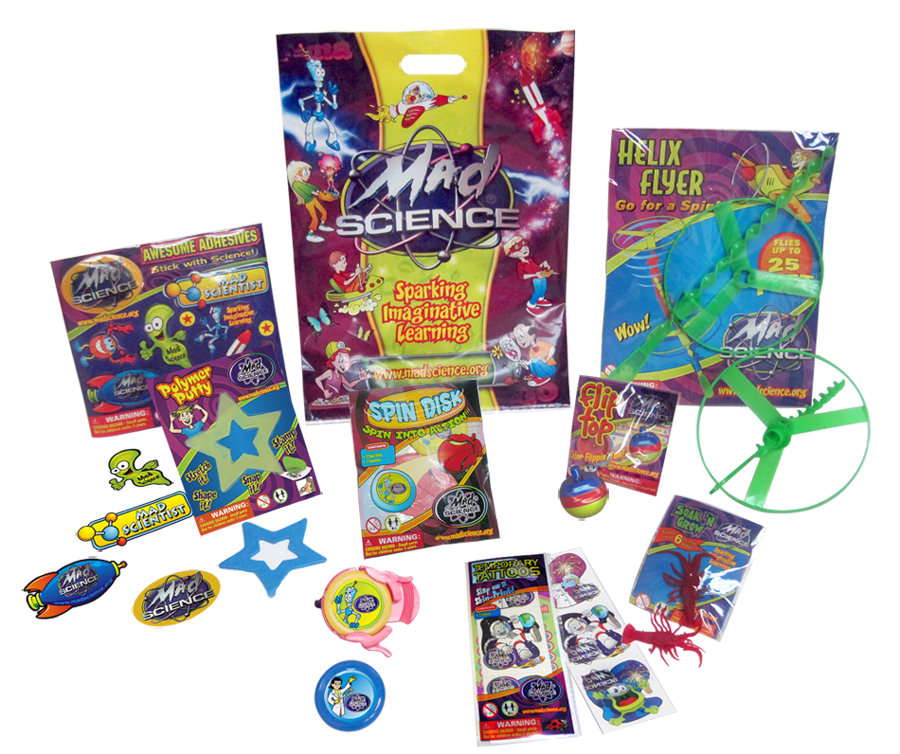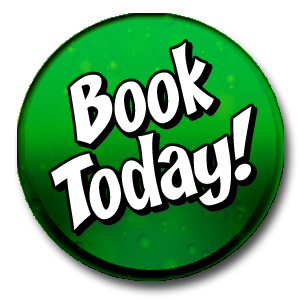 Click image to Book your Party
* All prices subject to change without notice.