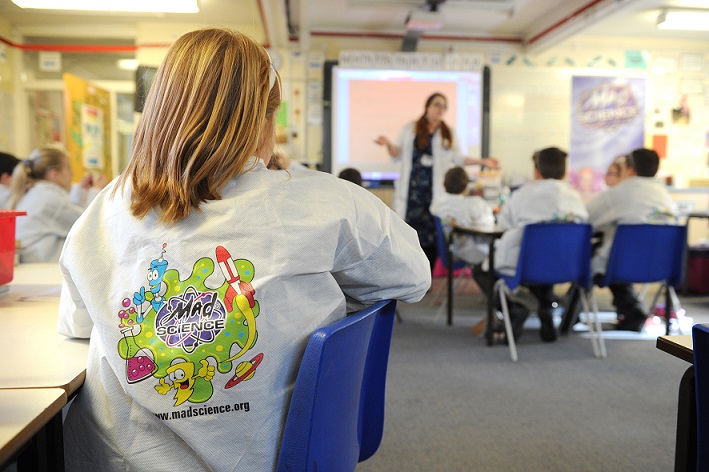 Request a Workshop
Want your school science day to be a BLAST?
Look no further!
We know that teachers do not always have the time and resources to prepare the hands-on science activities they'd like to, and that field trips and outings can be a real challenge.
That's why we come to you with experienced, fully equipped presenters ready to inspire your pupils!
Mad Science has a huge range of spectacular science shows and hands-on workshop topics to create memorable, exciting and educational science experiences for your pupils, all without leaving school.
Download our workshops brochure by clicking on the image below